About your workshop holiday
What to expect on your workshop holiday?
Your arrival in Greece
Upon your arrival at Athens airport you will be welcomed by our staff in sunny Greece. You can recognize our hostess by the sign Miniati Travel / Creative Holidays. She will escort you to the bus, which will take you to our hotel in Kantia.

Each participant has their own apartment. If you come with a companion, you can share your apartment and get a discount.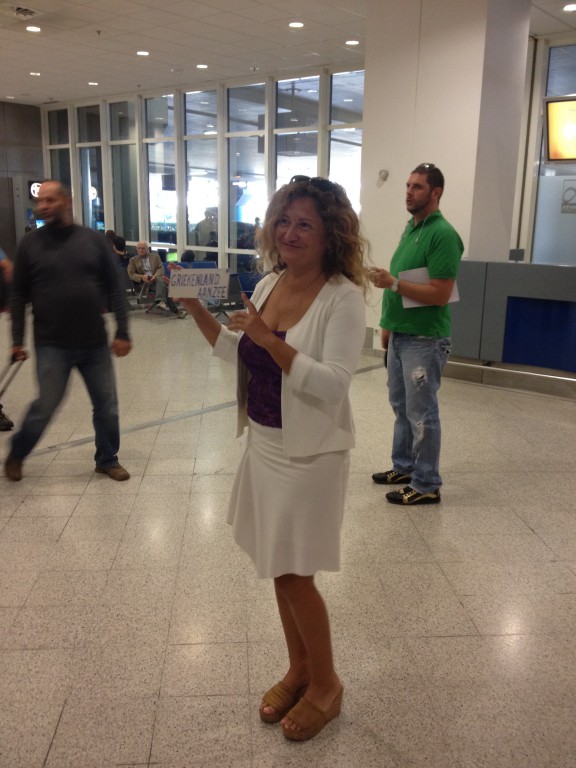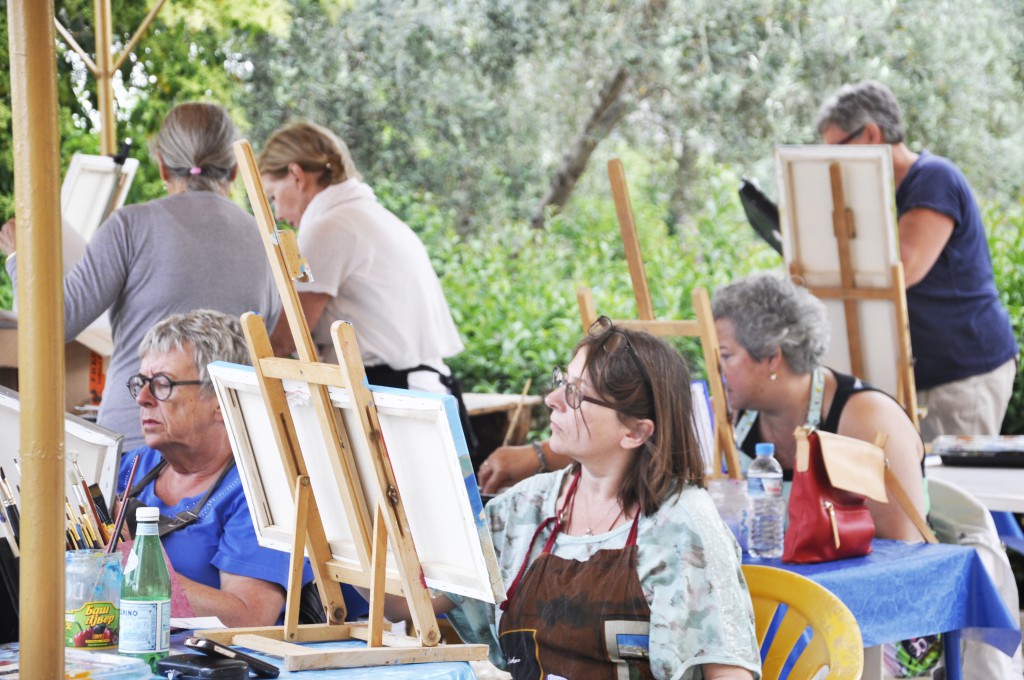 Workshop days and times
The workshops start the next day at 9.30 am, after breakfast.
In between there is a coffee break and at 14:00 there is a delicious lunch, served on the hotel terrace.
After that it is siesta time. Time to relax on the beach or on your balcony.
From 17:30 hours you may continue your work until dinner at 20:00.
The workshops are six days a week. On Sunday, the participants are free, but there is the possibility to work freely. During the week there is an organized trip to Nafplion for which you can enroll. In addition, we organize a nice excursion every week for which you can register. This excursion is not included in the package price.
The exhibition
On Saturday night there is an exhibition of the artwork produced by all participants in the past week. During the day the teachers, together with the participants setup the exhibition and at the beginning of the evening we gather to make our rond along all the artwork. The tutors present the work of the students and, while enjoying your drink, there is time to admire one's work. It's nice to see what everyone has made during the week and the results are often surprising. 
After the exhibition, people who can't take it with them, can pack their artwork for us to transport to the Netherlands at the end of the period.
After that we can once more enjoy a lovely diner at the terrace of the hotel. Diner starts as usual at 20.00 o'clock.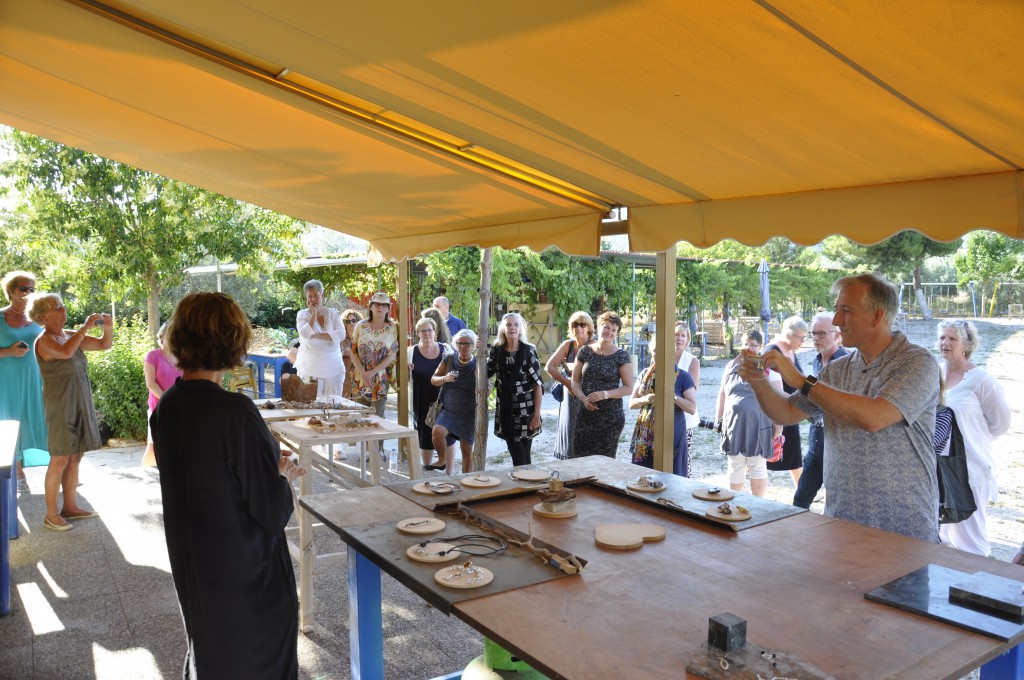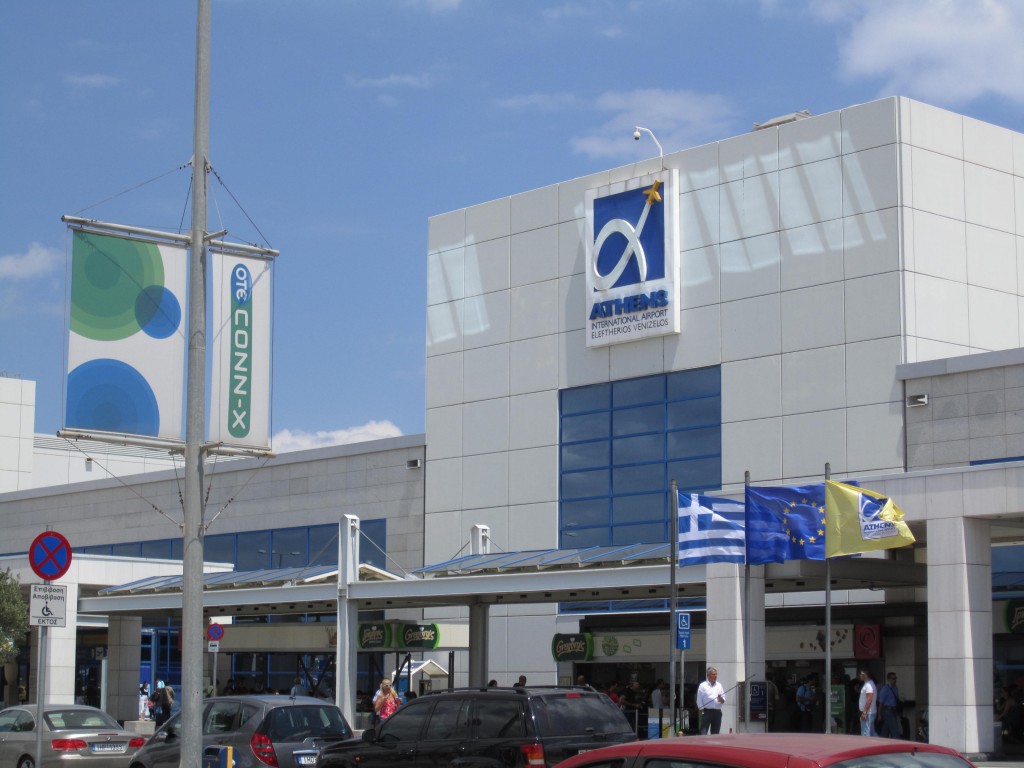 Returning home
On Sundays you will travel back home, unless of course delicious yet booked a week! Usually you can us your apartment until the early afternoon so you can quietly collect your belongings and can take a last swim. At the end of the afternoon you will return to the airport and depart from Athens to your destination.
Collecting your artwork
At the end of the period, you can collect your work in Amsterdam. All the pieces are collected in Greece and then brought to the Netherlands. It is also possible to have your artwork sent to your home address.