Direct flight included
In the package-arrangements we offer direct flights from Amsterdam to Athens. These flights have already been booked and the price is included in the package. You will be met on arrival in Athens airport by a member of our staff.
Transfer included
The transfer to Kantia will be in a tour-bus or a minibus and is arranged by us. The journey takes about 2 hours. A short stop will be made en route at the famous Corinth Canal.
Arrange your own transport
If you wish to travel by a different route or perhaps on a different day, this is possible. From 2009 on your transfer to Kantia can be made by rental car or by means of a good train connection from Athens airport to Nauplion.
If you choose not to use our flight and/or transfer arrangements, a discount will be given on the total price. You should make this known when you are completing your booking form.
Combining our packages with a longer stay in Greece
If you want to combine our package with a longer stay in Greece, we can book your flight on the aberrant date you want. In this case, a fee will be charged for any higher fare and transfers on different dates. If you are flying from another destination or on a different date, then there may be a transfer will be organized on request.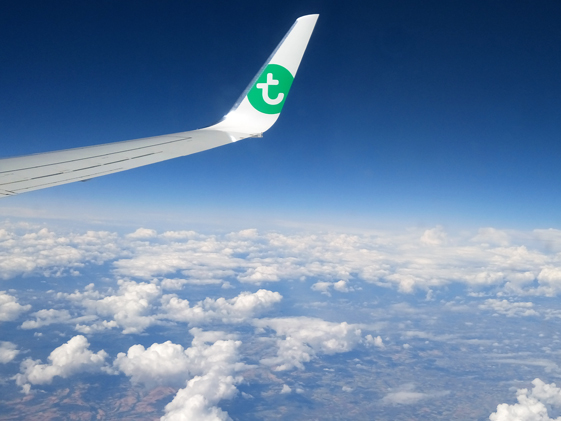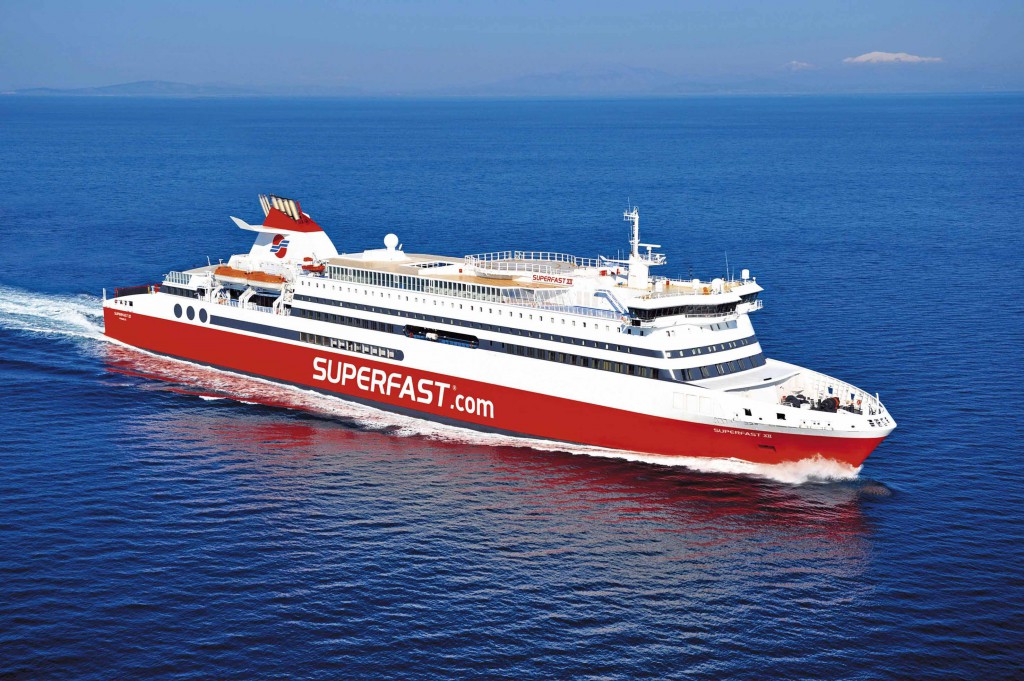 Travel by own transport
You can also travel to Greece in your car or camper, in which case you have your own transport and are able to explore the beautiful surroundings of Kantia on your own. After the workshops and during the weekend there is plenty of time for very pleasant trips.
Sea-crossing by ferry
There are a number of good and reasonably priced boat connections between Italy and Greece. There are a number of daily boats from Ancona in northeastern Italy to the harbour town of Patras on the Peloponnese (180 km to Kantia). The crossing takes approximately 18 hours.
There are also twice-weekly boats from Venice (1200 from Utrecht). This crossing takes approximately 35 hours. The shortest sea-crossings are from Brindisi and Bari in southern Italy.
Should you want to combine our arrangement with a longer stay in Greece, we can book your flights on your desired dates.
Travelling from Athens to Kantia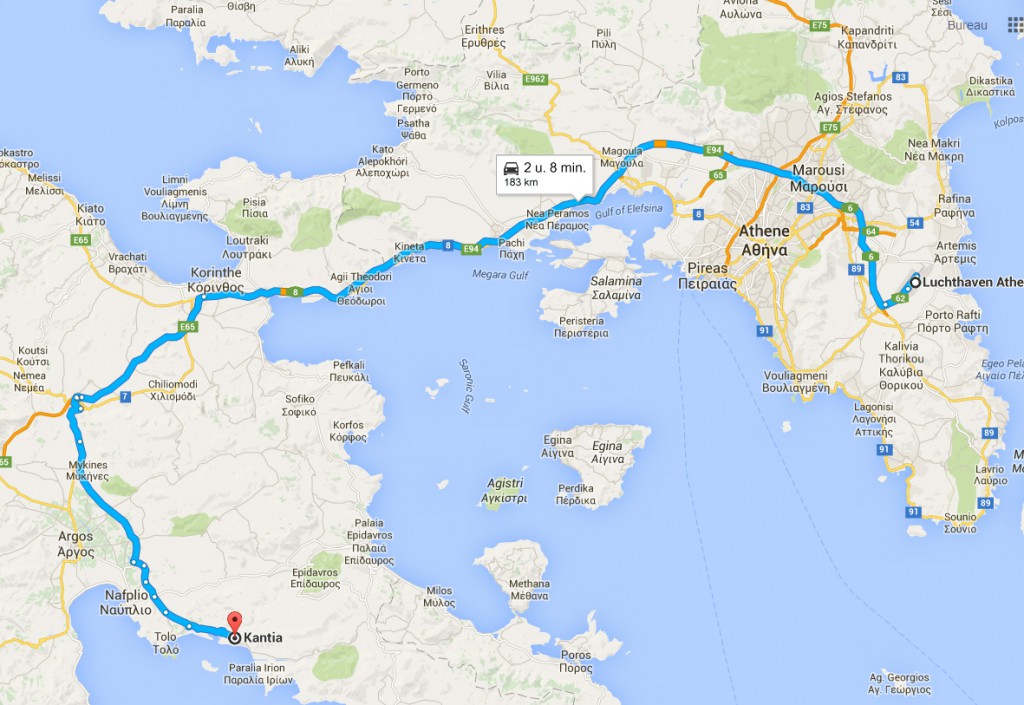 Route by car from Athene International Airport to Kantia:
The new Athens International Airport bears the name of one of the most famous statesmen in Greece: Eleftherios Venizelos.
To exit from the airport by road, follow signs to ATHENS/ATHINA.
Stay on the ring road around Athens, which is a toll road, and follow the signs in the direction of KORINTOS.
Just before you reach KORINTHOS the motorway forks. Take the left fork in the direction of NAUPLION andTRIPOLI.
After about 20 km there is a second toll stop.
At the first following exit, direction Ancient Nemea, you leave the motorway and at the top of the exit road turn left. Down the hill you come to a railway-crossing.
Turn right.
Follow this road, which has many bends, for approximately 5 km.
As soon as this road reaches an open and flat landscape you very soon come to a turn-off to the left with a sign Mikines and Nauplion.
Follow this long straight road for about 20 km and where in front you see a large grey factory building, at the sign to Epidaurus, turn left.
Follow this road straight-on, pass two roundabouts and at the third roundabout take the third exit still in the direction of Epidaurus. 
After approximately 5 km there is a turning to the right with a sign to: Agios Antonios/Kantia/Iria.
Turn right. After 10 km you arrive in Kantia, you pass the ruin and little square.
Keep going straight until on your left you see a church.
Cross over the through road (fast traffic) and after 1 km you enter Kantia Beach.
As soon as you enter the village, there is a junction with a phone booth. Turn right and you arrive at the beach where on your right you see Hotel ZOOM.
Travel by taxi, train or bus               
If you are making your own way to Kantia the easiest way is by train. There is a direct rail link from Athens International Airport to KORINTHOS. The fare is 12 Euro. Very soon this rail link will be lengthened to NAFPLION.
Until this link is completed you have 3 options.
Either arrange a taxi pick-up and ride direct to Kantia (cost about 55 Euro) or arrange a rental car to await you at the RR station. Prices from € 30 per day. Or you take a taxi to the bus station, then a bus to Nafplion and finally another taxi to Kantia (cost about 25 Euro).
Instructions railway station:
Exit the Arrivals Hall and cross the road.
On the other side, approximately in the middle of the terminal you will see an escalator with a glass tunnel/roof which takes you to the trains/metro station. Buy your ticket in the hall at the ticket-booth of the PROASTIAKOS (Suburban Railway).
The trains run every hour, usually on the hour.
The last train leaves at 19.39 and the journey takes approximately one hour and twenty minutes