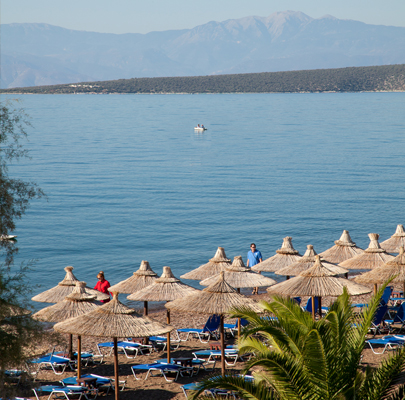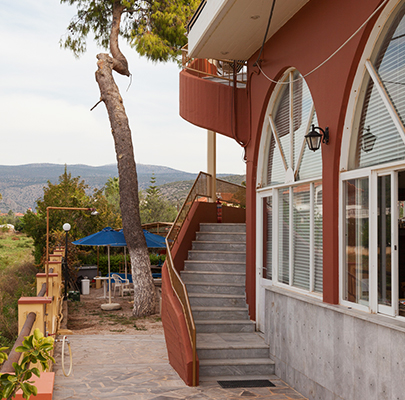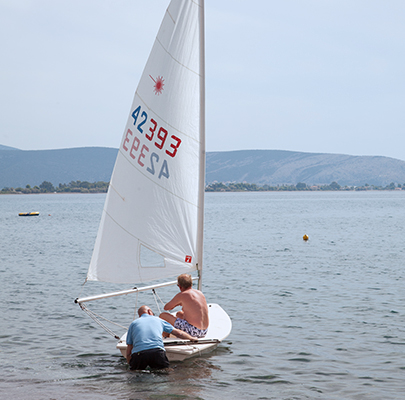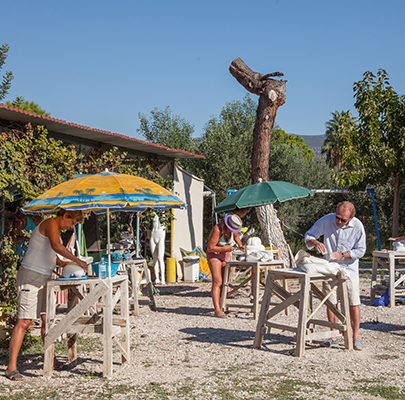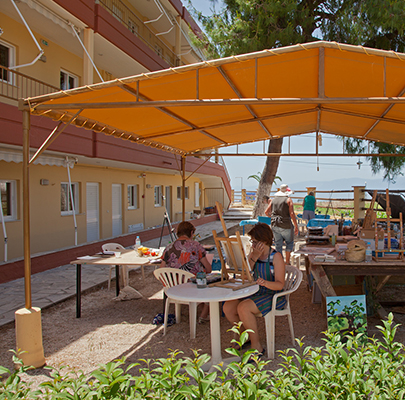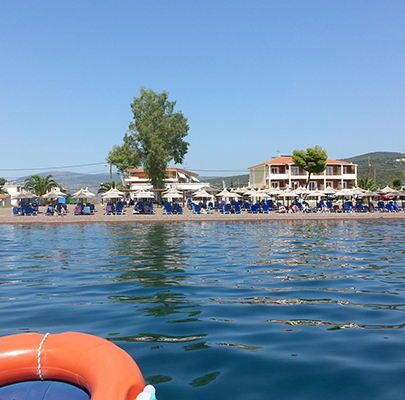 Quiet seaside village of Kantia
Quiet and relaxed
Our location is on the beach road in the quiet seaside village of Kantia on the Peloponnese in Greece.
Hotel Zoom is a wonderful location in which to hold our summer workshops. It lies on the outskirts of the village, with plenty of space and is an ideal place to spend a relaxing holiday.
The apartements
The hotel consist of two buildings: Zoom Original and Zoom New. All rooms are comfortable and well equiped, with airco, tv, a kitchenette, bathroom and a balcony with a sea-view.The apartment in Zoom New are a little more spacious and have a bath tub.
The two bedroomed apartments are in apartment building Penny, some 200 metres from Zoom. They consist of 2 seperate bedrooms, each with a balcony, a kitchen and bathroom.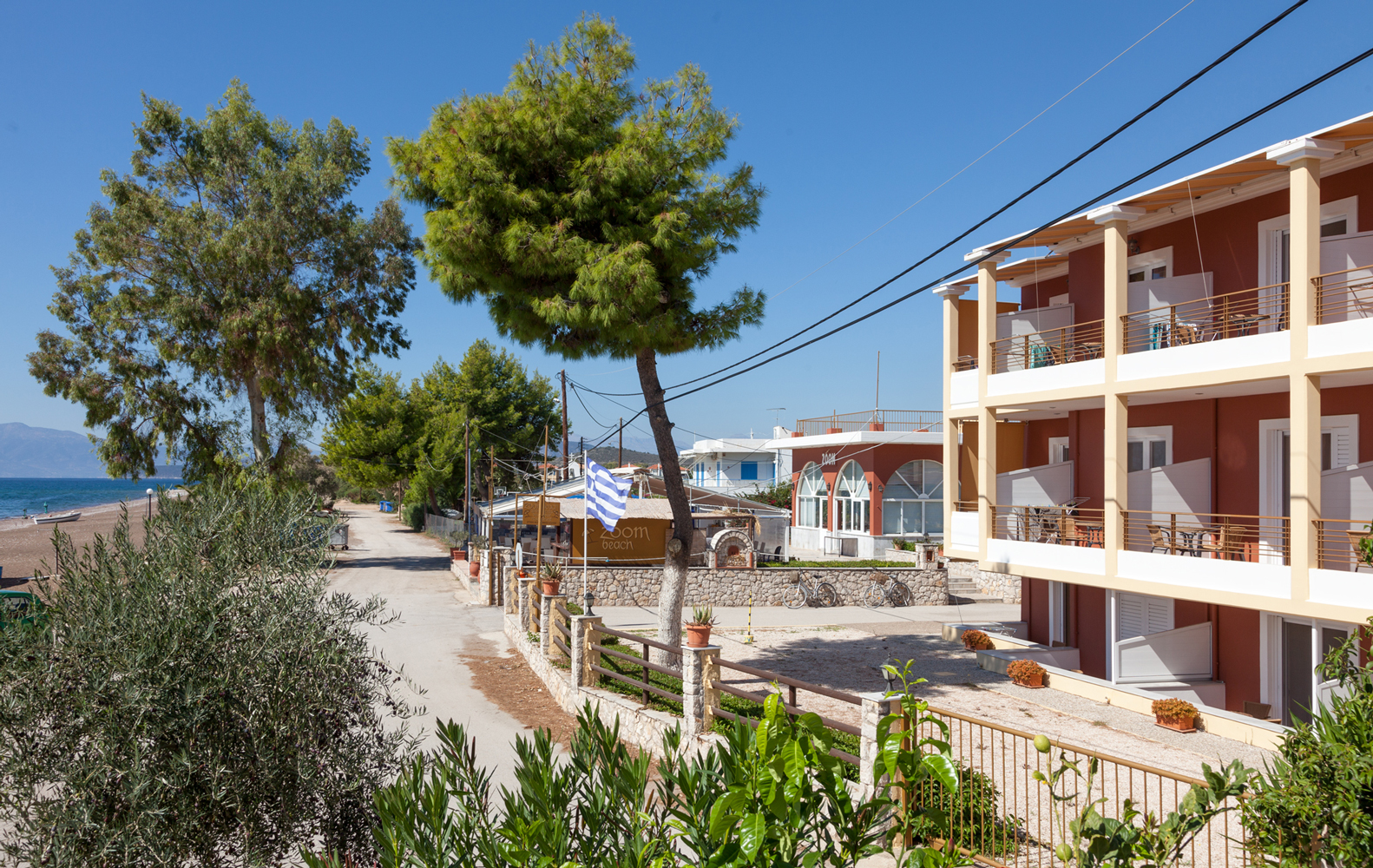 Sea directly in front of the hotel
Meals are all served on the very wide terrace overlooking the sea. Because the quiet beach is immediately in front of the hotel you can take a refreshing dip at any time. The sea is very close and on the beach you have free use of parasols and beach-beds.
Working in the shade
Workshops are held in the gardens of the hotel in the shade of pine trees, grapevines as well as lemon- and fig trees.
The village of Kantia
In the village there are two taverns and a few beach-bars on the beach. The owner of the larger of the two is also one of the local fishermen, and this tavern always offers a variety of fresh fish. There is also a bakery and a small supermarket. In the upper village there is a butcher annex restaurant, where they serve the best lambchops. In all the restaurants they use mainly homegrown produce.