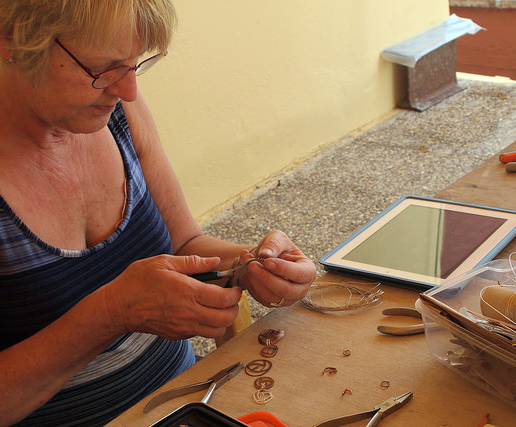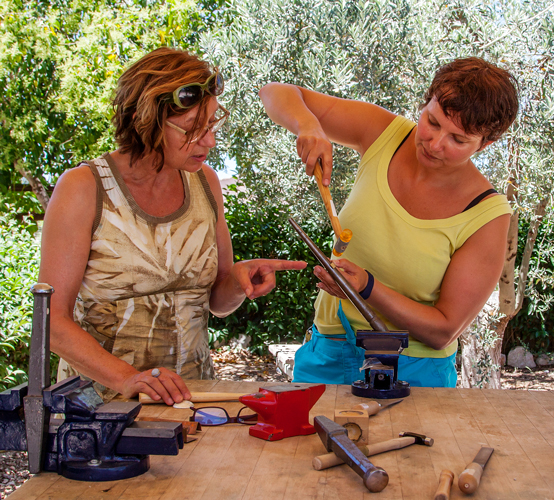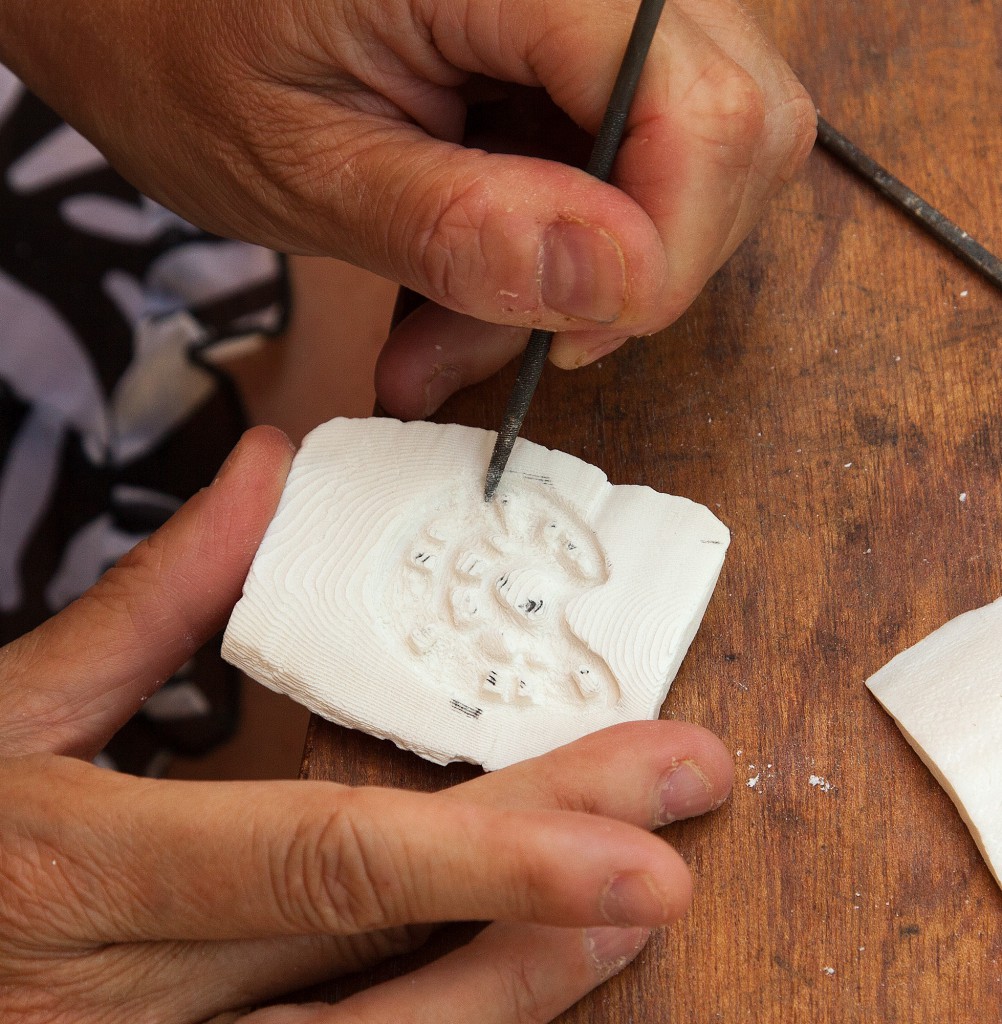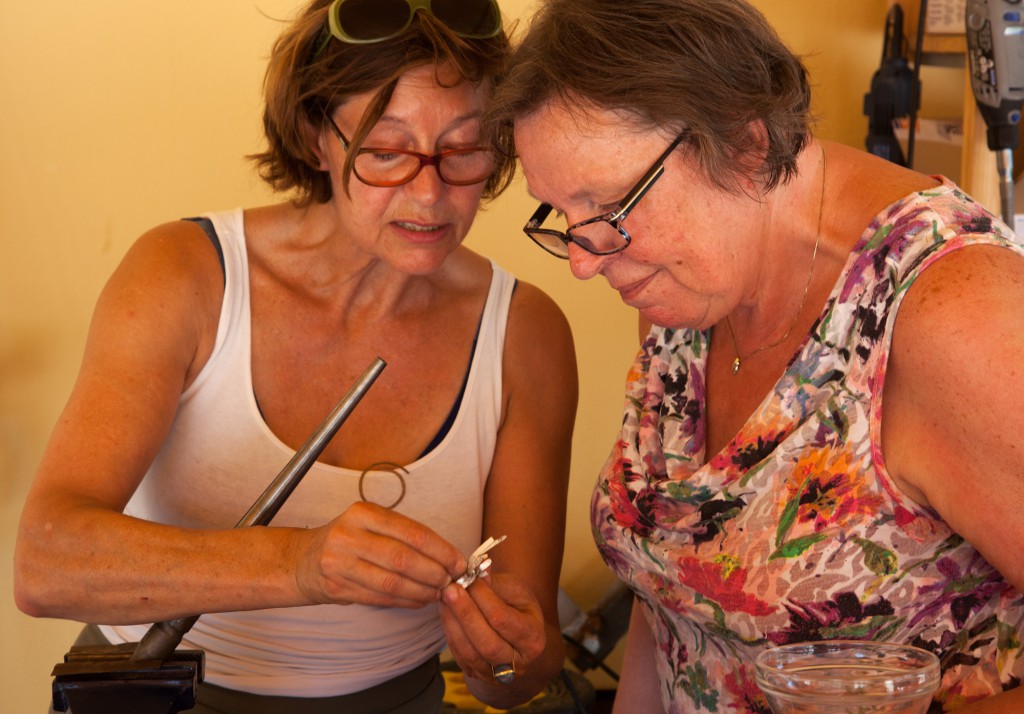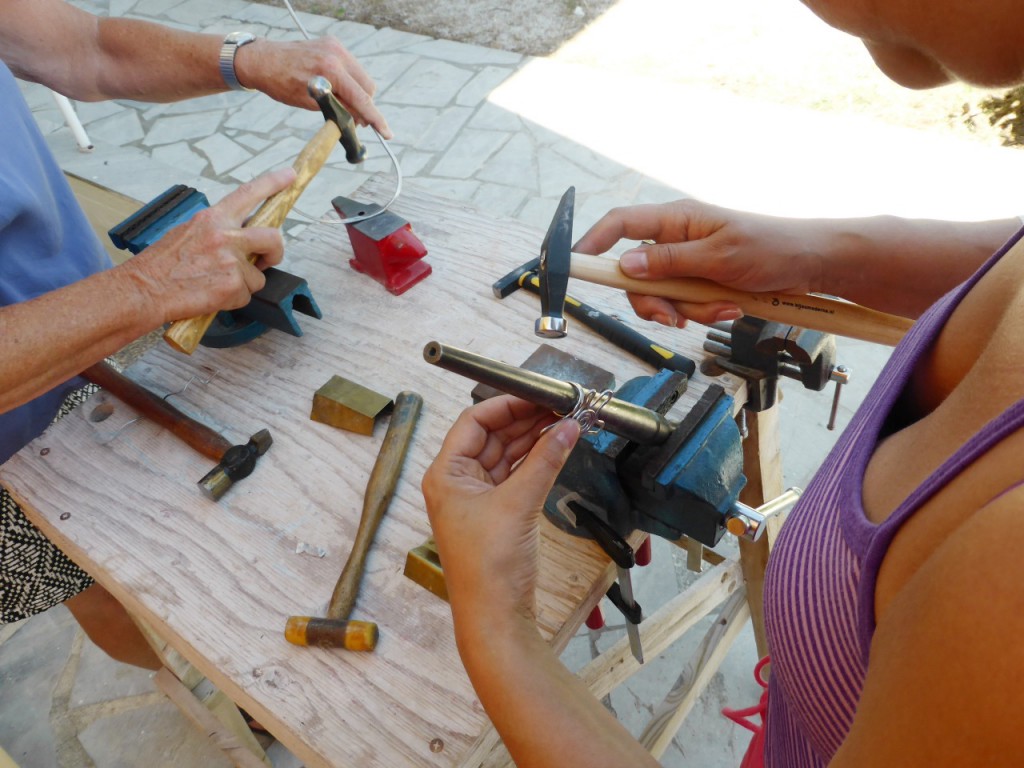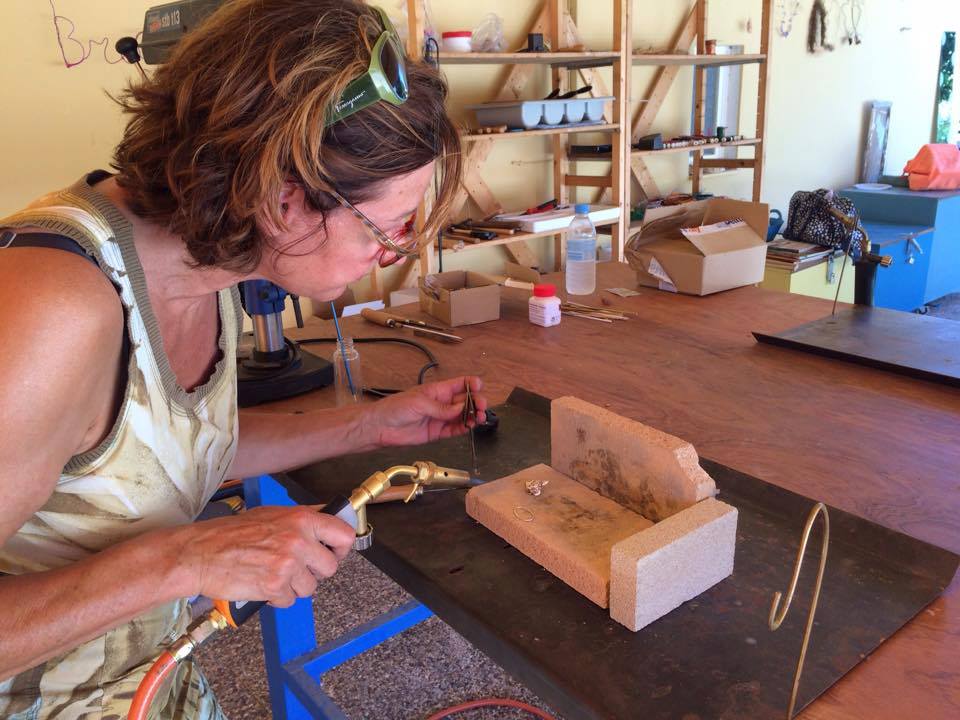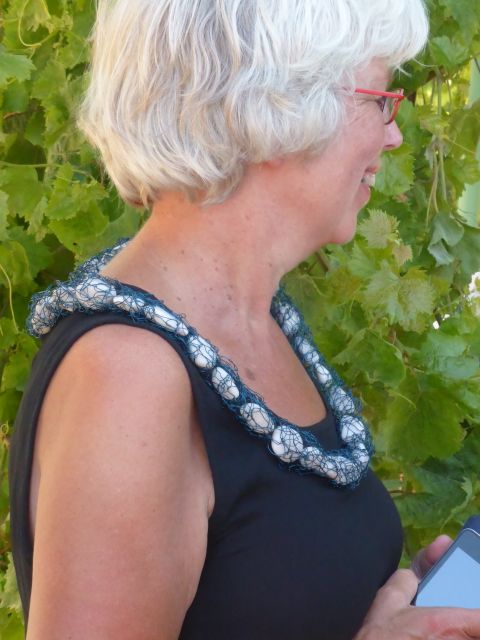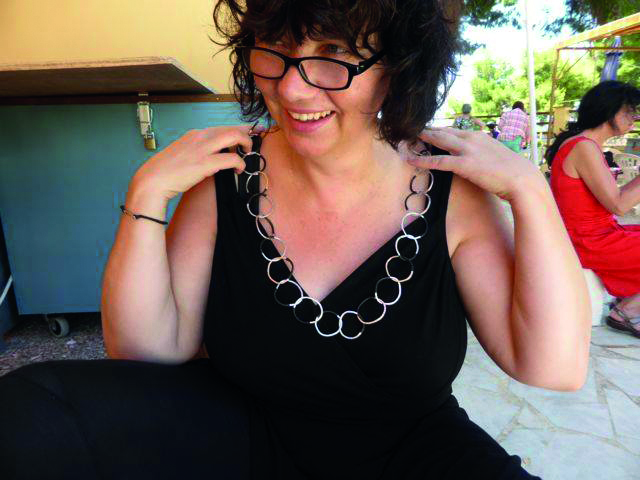 Metalsmithing, jewelry and objects
Do you like jewelry and/or beautiful shaped objects, then this workshop is definitely something for you! You don't need any experience in making jewelry. Anybody can participate. The workshop is a special experience, for yourself, but also in the company of friends. By the end of the week you will have created your own personal jewelry, made with a personal touch, which only you could have created.
Choice of various materials

A beautiful, unique piece of jewelry does not necessarily need to be made of silver or gold. Neither do you need to apply pearls or precious stones! A piece of jewelry  is beautiful because of its surprising shape or form, the colours and the combination of the applied materials. During the workshop we will be experimenting with all kinds of materials such as beads, stones, pieces of glass, thread, cord, rubber tubing and coloured metalwire. The various types of wire, such as silver, copper, brass, and aluminium will form the basis of a jewel. We will be working the metal in different ways and with a variety of techniques: hammering, soldering, knotting, weaving, bending and even knitting! You will learn to appreciate the flexibilty of the different materials and form them in accordance with your own feeling and preferences in coulour and shape. This proces will be different for each participant.
Silver casting 
As most people, you are likely to own some jewelry that you no longer wear. Possibly a piece handed down in the family with more emotional value than of practical use. These items can be melted down and used as basic material for a new personal piece of jewelry. Also you can purchase silver to incorporate a beautiful shell or stone you found on the beach. The silver can be applied in different ways. A stone, shell or other object can be used to make a mould in which the melted silver can be cast. Also by pouring liquid silver in a bowl of water or dried beans, beautiful natural shapes and forms can be accomplished, which can then be finished by means of cutting and polishing.
"What I loved is to see that everyone creates a piece or object that reflects their personality, and that Karin is a great stimulant and inspiration in that proces."
"A really great week, discovering a new way of creativity guided by an enthusiastic teacher Karin. Surprising, inspiring, colorful and meditative."
"What surprised me, is that jewelry are more than just trikets. The forms and shapes that appear under your own hands become very special to you…"
Bookings for 1 or 2 weeks.
Alterations reserved.