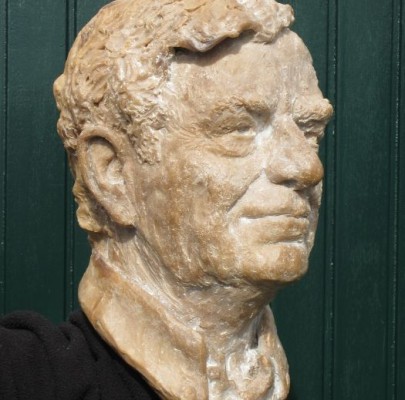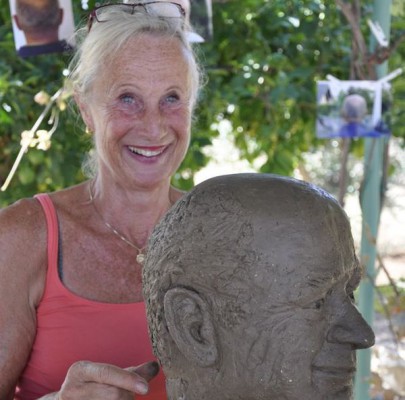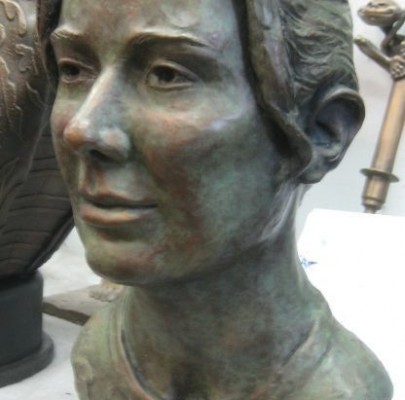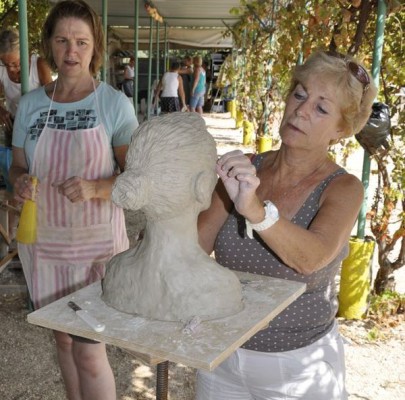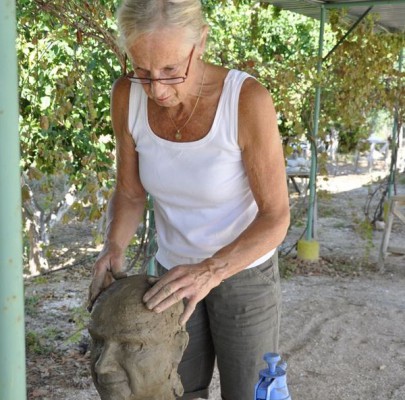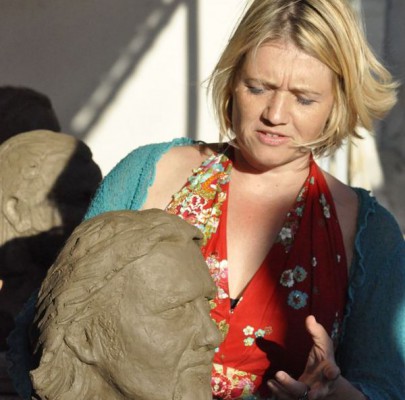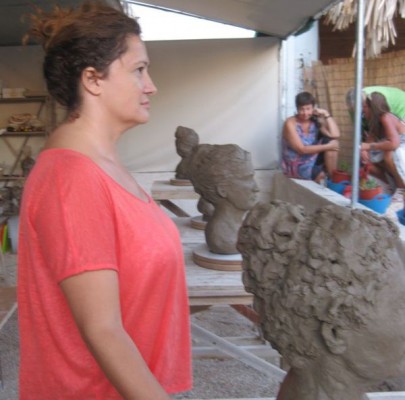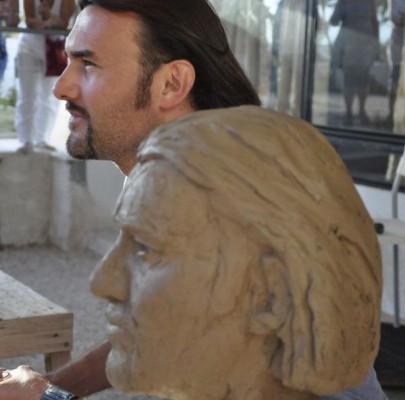 Portrait and model sculpture in clay
The course is both for beginners as well as advanced participants. We have a live model for the portraits, but you can also use a series of good photographs. Per course the maximum number of participants is 8 so everyone will get enough assistance from Annemiek. There are diffirent types of clay to work with and all the necessary tools and equipment are available.  
Observing

and interpreting
During the lessons, observation and looking is an important facet, in order to learn to judge the proportions and typicalities of the model and to translate these traits in clay. You will learn a number of modelling techniques and can experience how to visualize and apply them to the clay model. 
Live model or photo
Apart from a portrait of the model it is also possible to make a different kind of model in clay such as a torso or figures. Very popular are animal figures. If you have good pictures (from all angles), it is possible to make a resembling portrait of your beloved pet!
The results of the workshop will be baked by Annemiek in a special ceramic oven. We can also arrange shipping to your home address.
"The first week I worked hard to sculpt a portrait with help of Annemieke, what an inspiring teacher."
"Very glad I tried the workshop modelling in clay . I will definitely book it again! "
Bookings for 1 or 2 weeks.
Alterations reserved.