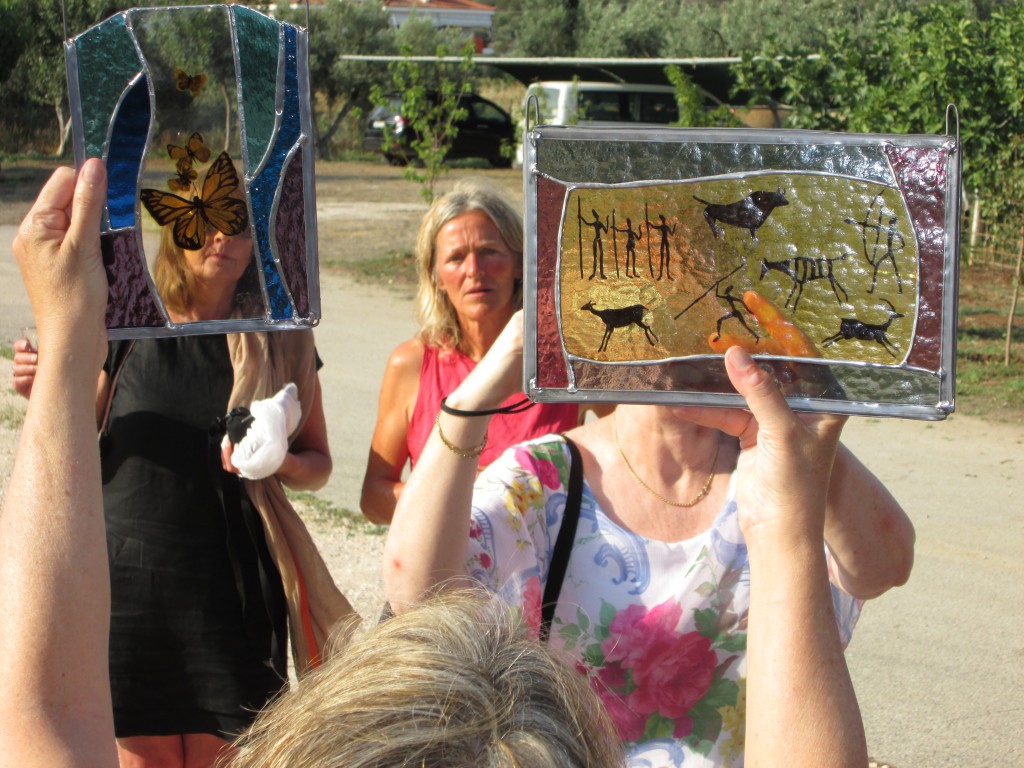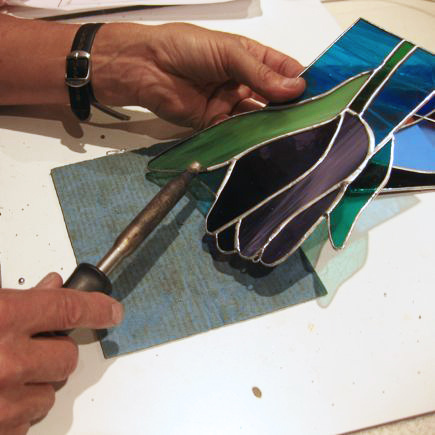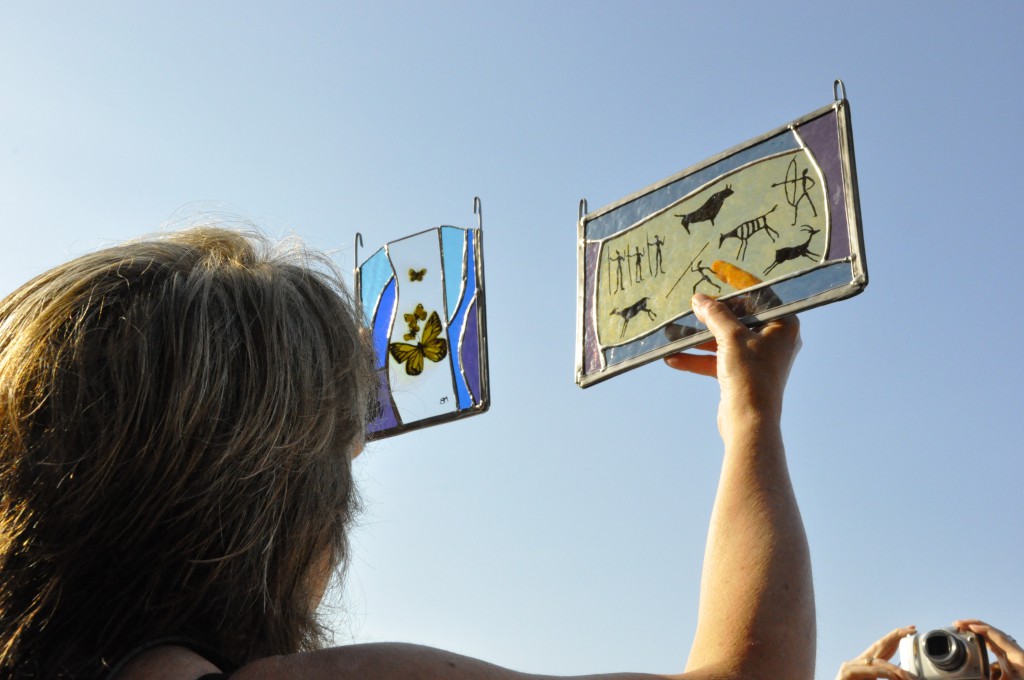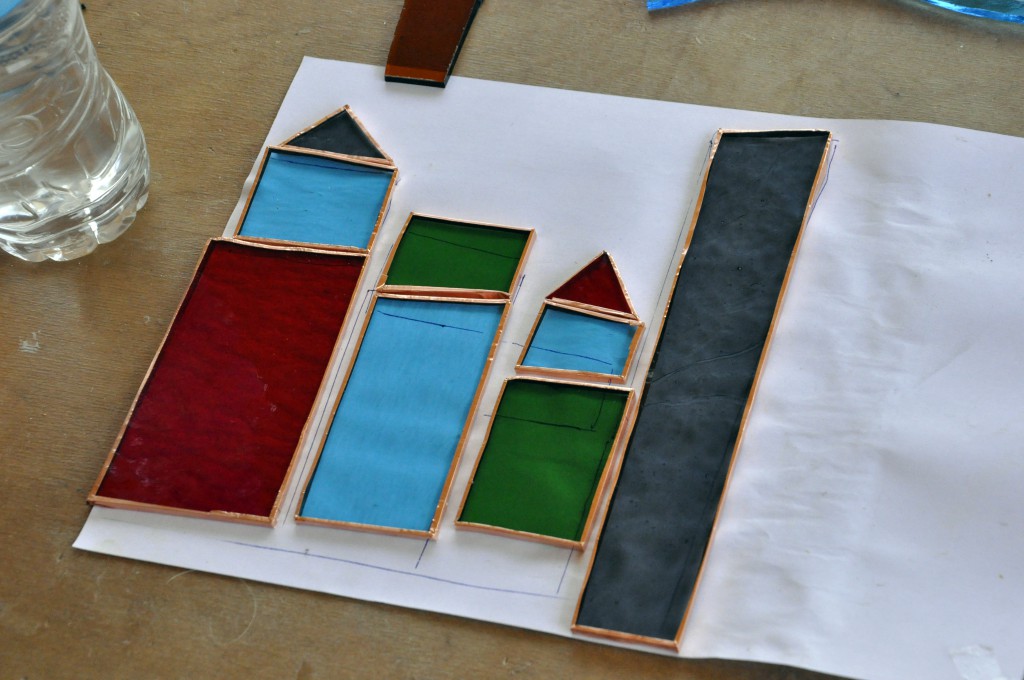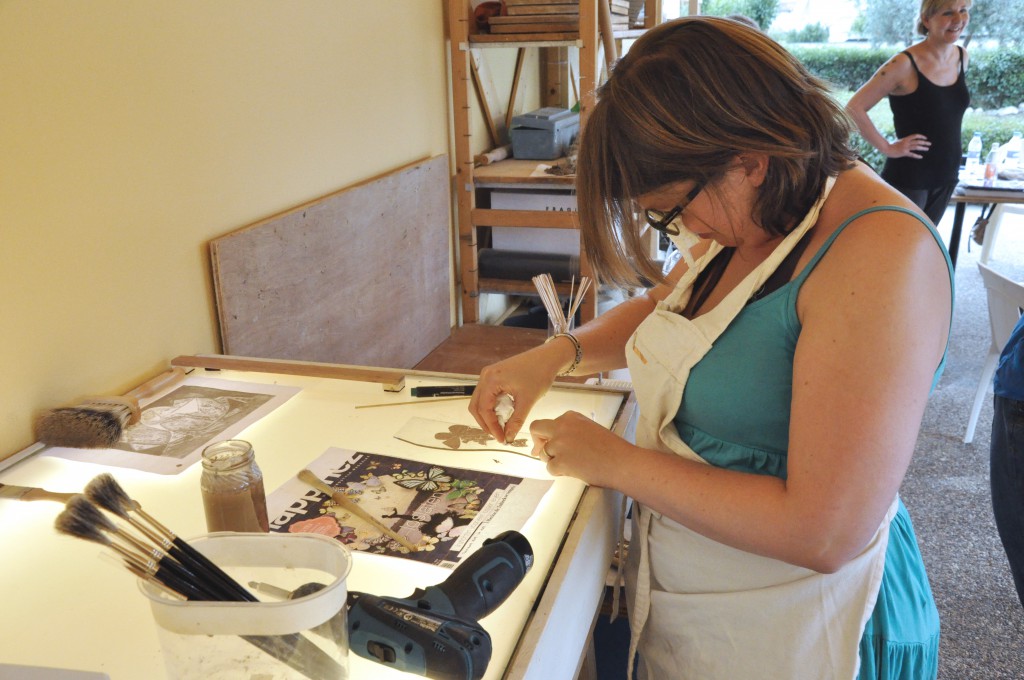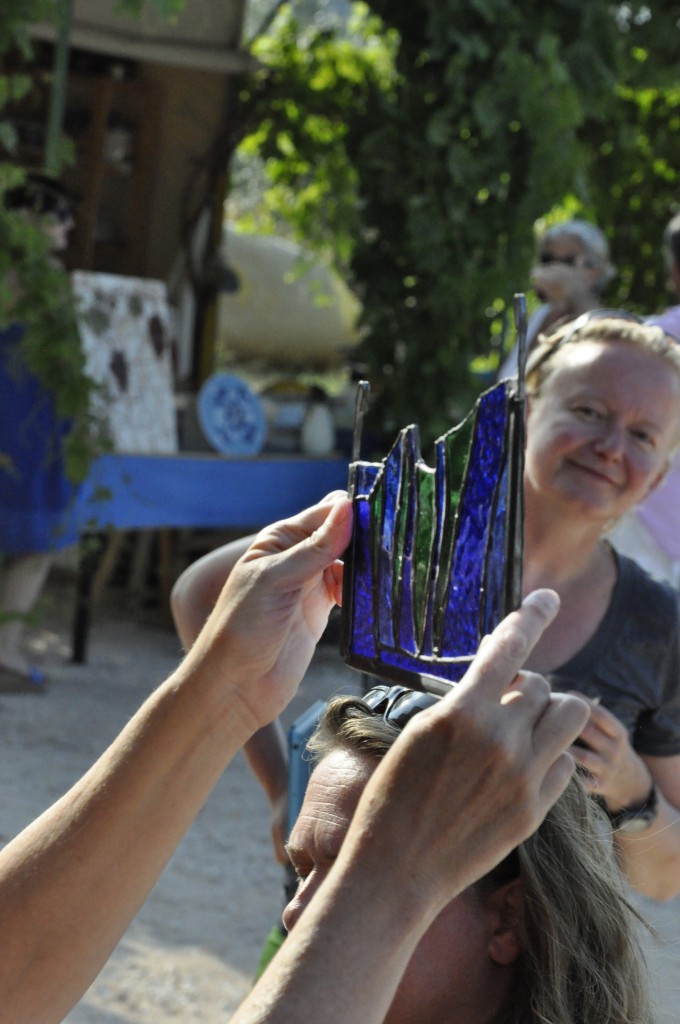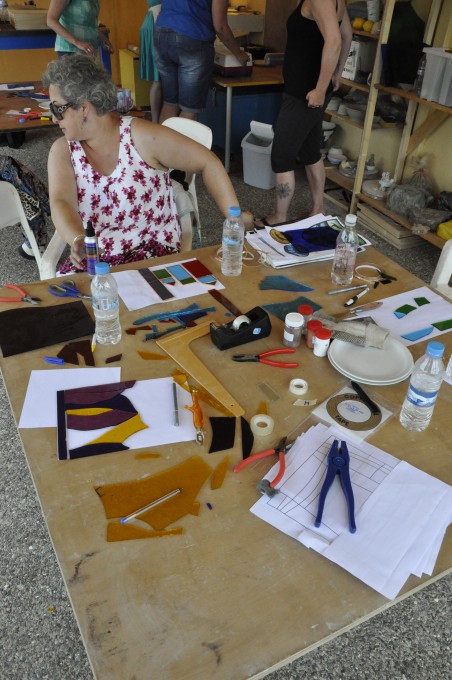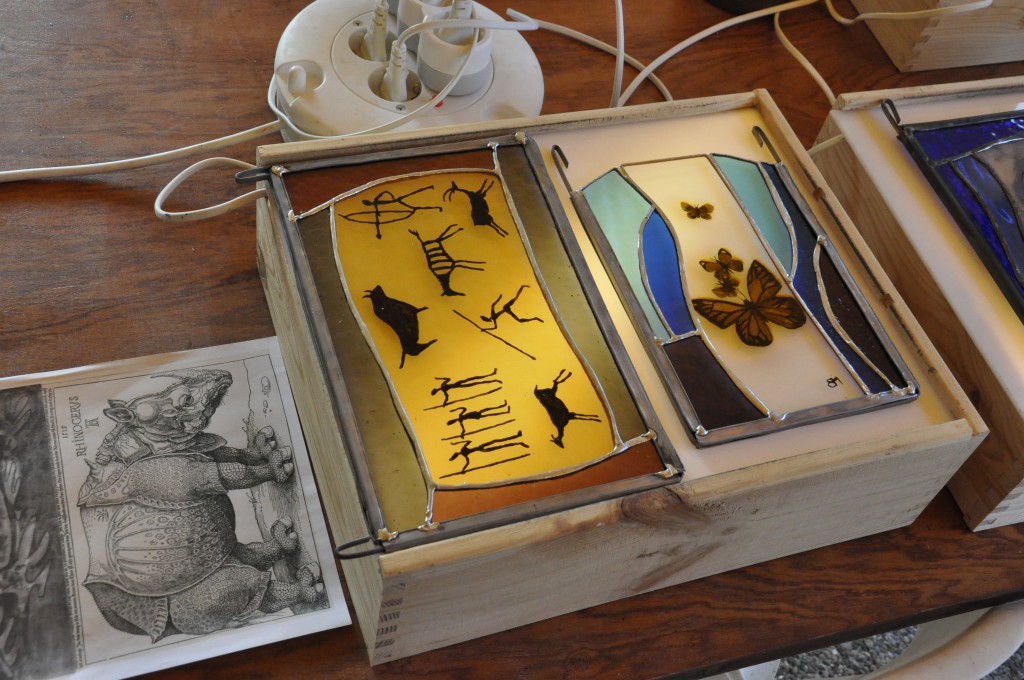 Glass painting and Tiffany
The workshops are held from 9:30 – 14:00 so there is ample time to enjoy the sun, the beach and the surroundings. Use of tools, machinery and basic materials are included. The material costs are charged according to the size of the piece and the used paints. Average pieces cost from €20,- to €40,-
Tiffany and stained glass
In a small group the participants are introduced to the many facets of the Tiffany glass technique. It all starts with a design or drawing which is then transferred to various pieces of glass. You'll learn how to cut the coloured glass in the desired shaped pieces, how to apply the special copperfoil to the edges and to solder all the components of your creation together. It can then be finished  and presented at the exhibition at the end of the week.
Stained glass and glass painting
This course combines traditional and modern painting with painting on glass and is suitable for both beginners and advanced painters. You will learn to paint with special powder paints on glass panels which are then fired in a special oven to make the paint fuse with the glass. These stained glass panels are then integrated into a workpiece by the Tiffany technique. The edges of the pieces of stained or painted glass are connected with a special copper foil. These copper edges are then soldered together.
"I was really impressed with what we have learned in a week: choose colors, glass cutting and grinding, fire painting of contour lines and two layers grisaille, making the glass pieces fit, copper foil technique, soldering, patina and making a structure with lead profile."
Bookings for 1 week.
Alterations reserved.