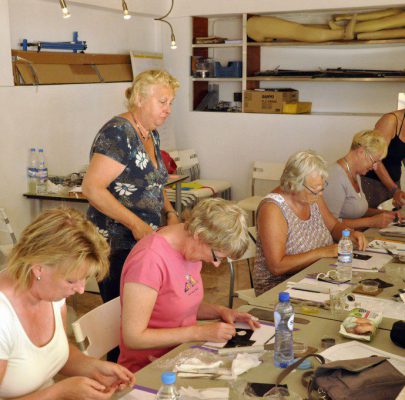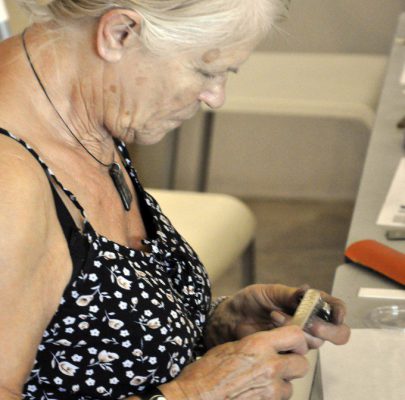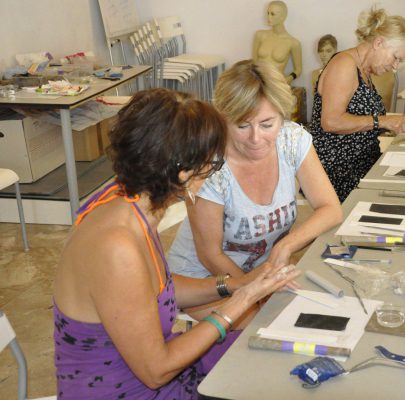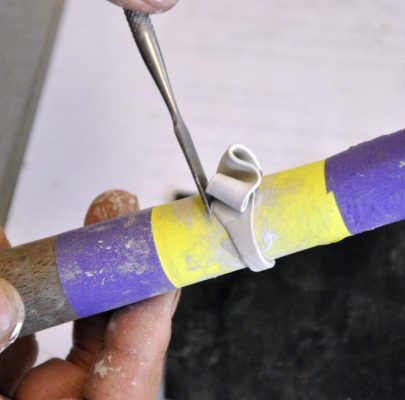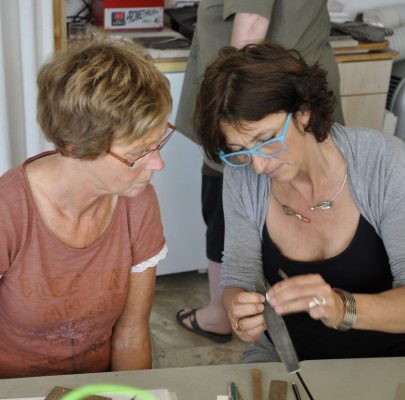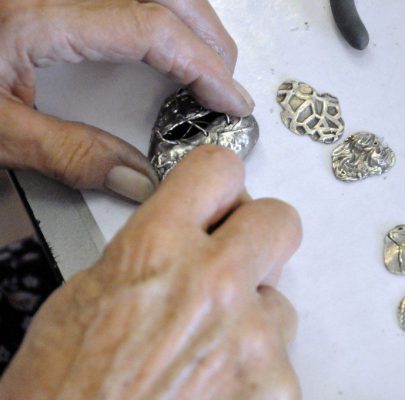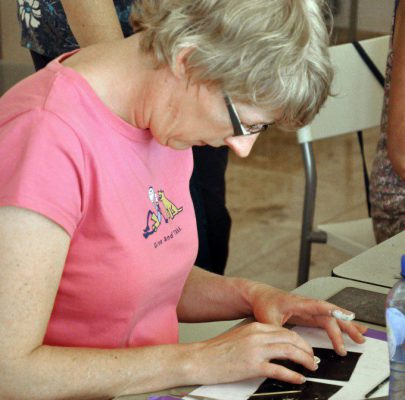 Art Clay silver and copper jewelry
The basis of Art Clay silver and copper is a specially prepared silver or copper powder.  This unique material is mixed with a binding agent which makes it workable as clay or plasticine.
In the jewelry trade this kind of silver is called 'fine silver' because it does not contain copper or nickel and therfor does not cause allergic reactions. The final results of the process in the workshop however are pure silver objects or jewels designed and created by you! The material was first developed in Japan, by recycling silver particles from waste material in the film and photoindustry. It has now become popular over the whole world. In the jewelry business it is very much favoured because of its subtle and organic way of processing.
Working with metal clay
During this workshop we first make a trial design in regular fine clay. Then the design is remade in art clay material and is dried. It can then be engraved or detailed. When ready, the pieces are heated in a special oven, and the liquid and binding agent evaporates and the silver- (or copper-) dust melts together to form a massive silver or copper jewel or ornament.
The package price includes the lessons and all the basic additional materials and use of tools etc. The Art Clay silver and copper material can be purchased on the spot at reasonable prices.
Ingrid runs a studio in The Hague in the Netherlands ('Het Haags Mozaiek en Zilver Atelier Wapiti'). She organizes a variety of creative workshops with Art Clay Silver, mosaics and other creative techniques. Ingrid graduated cum laude from the Royal Art Academy in The Hague, is a certified Art Clay Silver tutor and an inspiring guide in the world of colour and form.
"The silver and copper clay workshop was great fun, with Ingrid helping us with everything. We made beautiful jewelry !"